Recently, one of my close friends I grew up with told me that lipstick dries her lips out and what she could do about it. I initially told her that she could make sure she applies a medicated lip balm at night before she goes to sleep, or that she could make her own lip scrub out of olive oil, sugar, and honey. But then this lip product came to mind.....
Today I want to share a great lip balm that I love to pieces. It's purple (one of my favorite colors), very pigmented and provides a great deal of moisture. I love that when you put it on you get a burst of matte color that feels tingly when you first apply it, which means there seems to be some lip medication within the formula. If you beauties are experiencing dry lips during these winter months, and you haven't tried this balm, please do. You will not be disappointed. It is the
Revlon Colorburst Matte Balm
and I am wearing the shade Shameless.
The other shades included within the Revlon Colorburst Matte Balm line are shown below: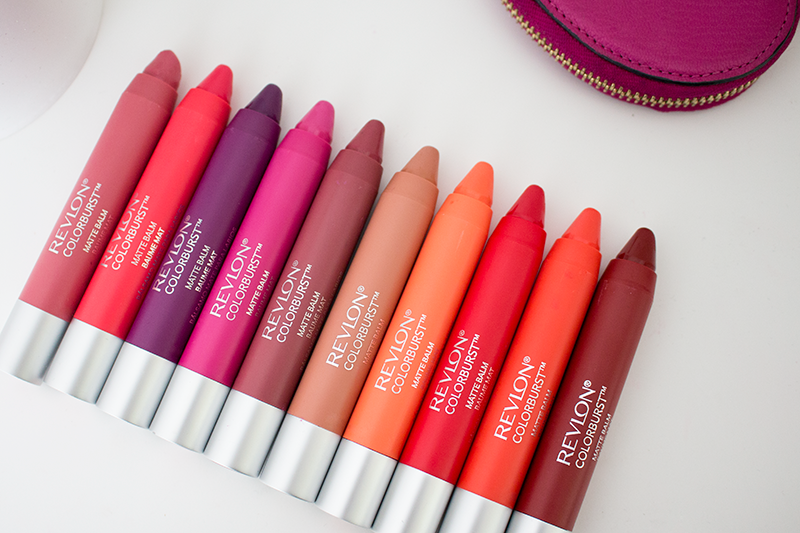 From left to right: Elusive, Unapologetic, Shameless (already mentioned), Showy, Sultry, Complex, Mischievous, Striking, Audacious, and Standout
They are currently priced at $9.49 each and can be purchased at Ulta, or any other drugstore that carries Revlon products. Depending on which drug store you go to, they may not have a huge selection of shades to choose from, so you may be better off ordering online (if that is something that you like to do). I want to try Standout (deep red) but can never find it.
Let me know if you have already have tried these and which shade you prefer.