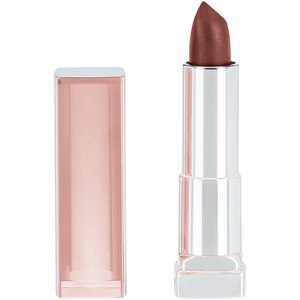 Maybelline - Untainted Spice
, $8.29 at CVS
This is a great drug store brand, neutral shade for darker skin shades. It is also a nice shade for lighter skin shades (I just don't think it would be considered neutral then). I love wearing this shade to work because it appears very neutral and dramatic at the same time (if you know what I mean).
I was put on to this shade by the GlamTwinz334 (
https://www.youtube.com/user/glamtwinz334
). I love them.
Let me know what you think.
Here is how it looks on me:
I paired it with the Mary Kay Lip Liner in Cinnamon:
Mary Kay Lip Liner in Cinnamon
, $5.75 on Amazon
I provided a link, because those that have known me for a while know that I used to sell Mary Kay a while back (which is why you see the older packaging pictured. It now has a black outer casing). I may get back into selling.
Any way, let me know what you think and if you have any drug store neutral shades that you love and would like to share.
Also, let me know if you think that $8.29 is too much for the drug store lipstick?
Thank You!
XOXO
Courtney Palmer :)